What Is Widget?
Introduction​
Widget is an extension function of AITable.Through using widget, the data in datasheet can be visualized and utilized effectively. You can use AITable widgets in many cases to make your data visualized and thus improve work productivity.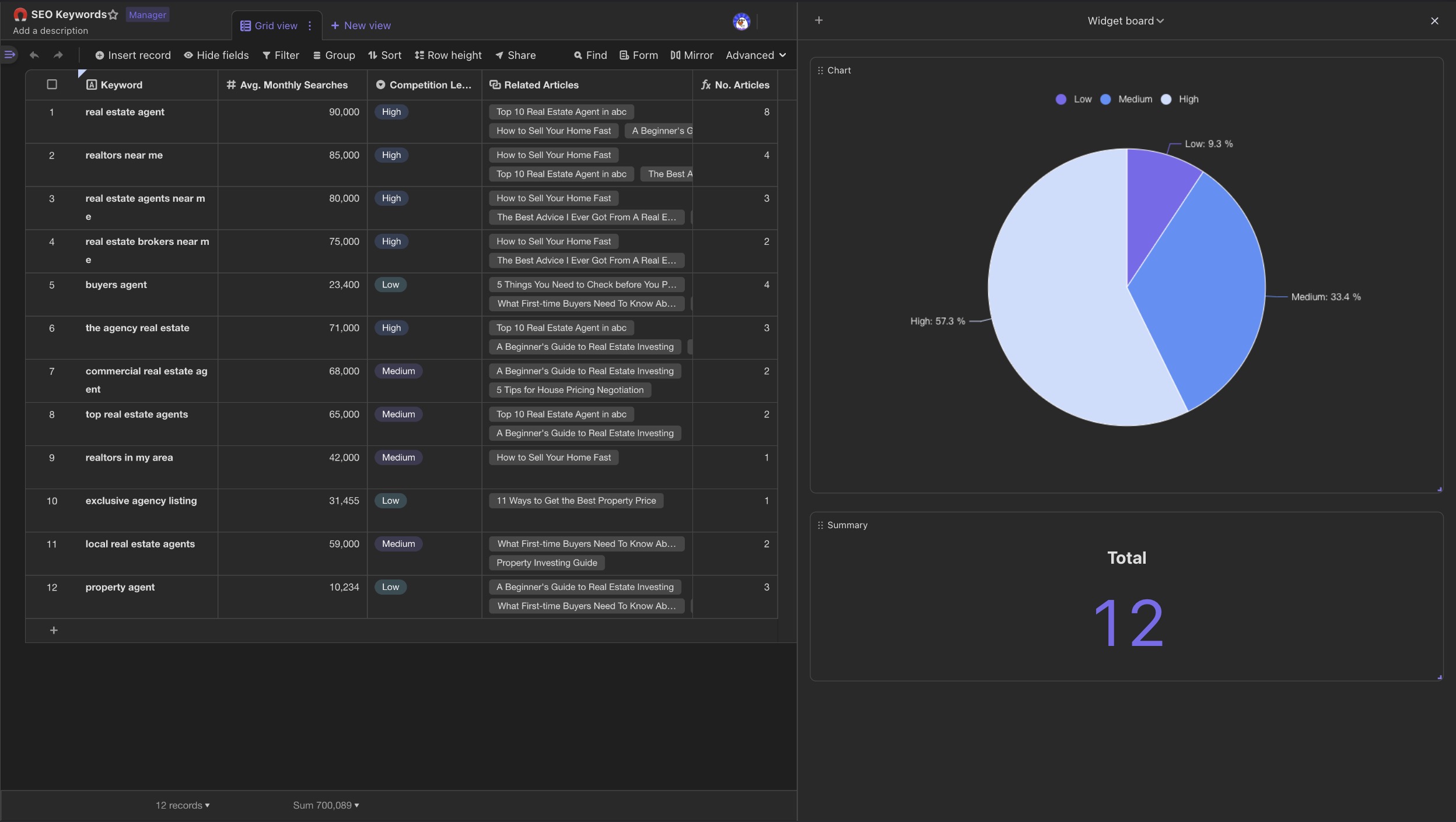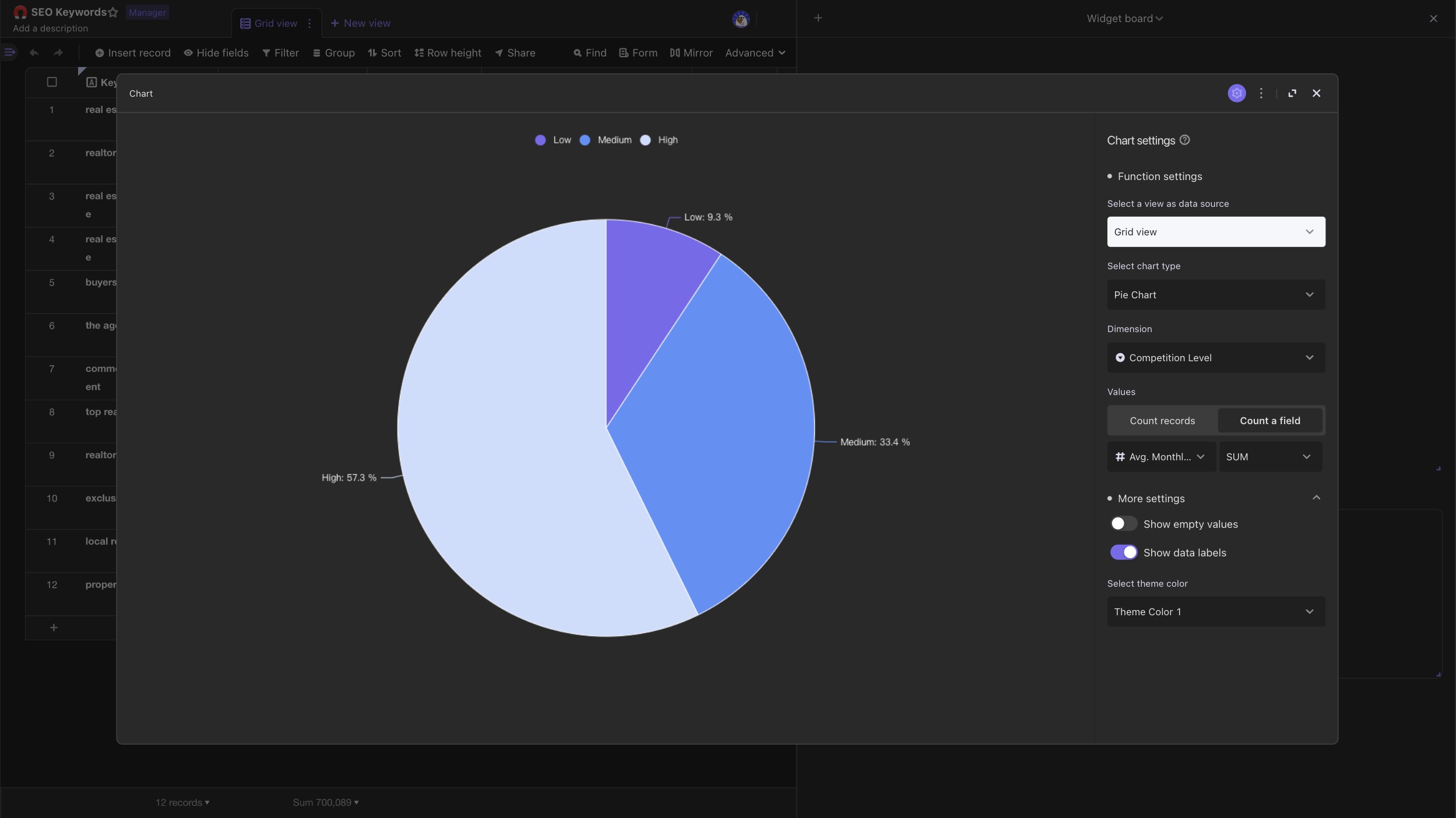 Adding a widget from widget panel​
Adding a widget​
To add a widget, click the "widget" button on the right side of the view toolbar.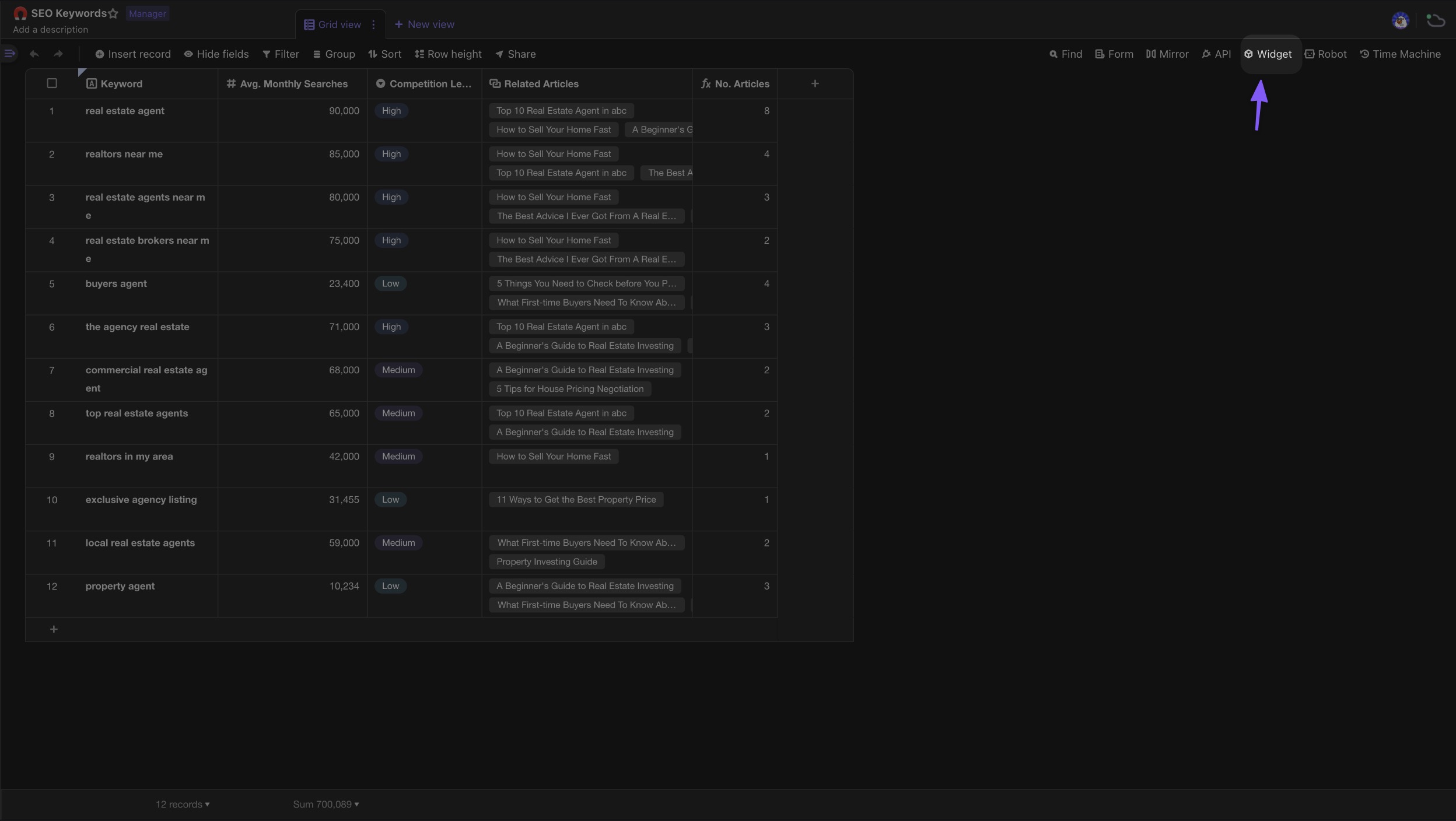 When the first widget is added from the panel, a widget board will be created automatically as well.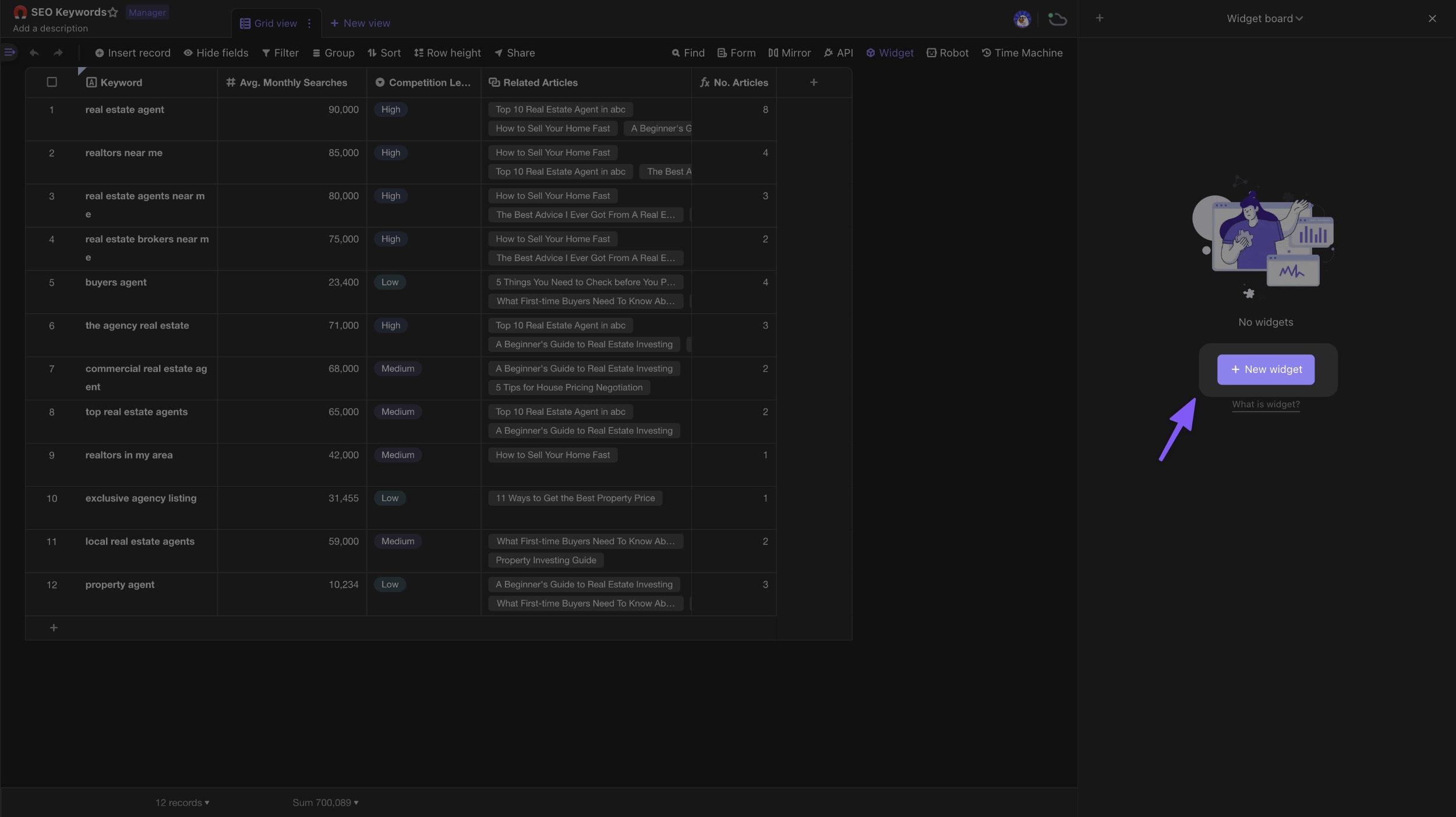 Only 3 widget boards can be created from one datasheet.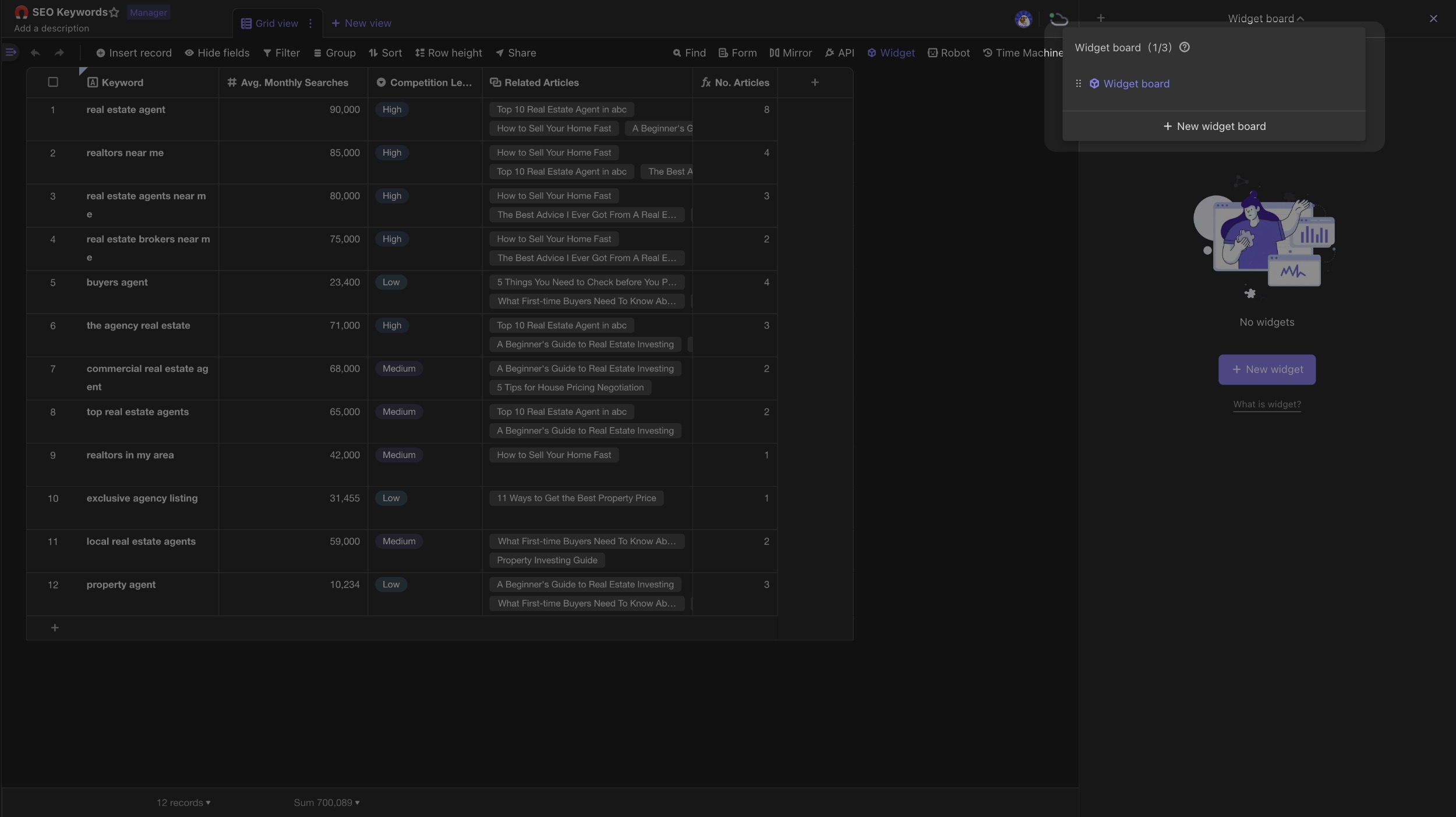 Managing a widget​
(1) Rename
To rename, double click the name of the widget, or click "..." icon next to the name of the widget.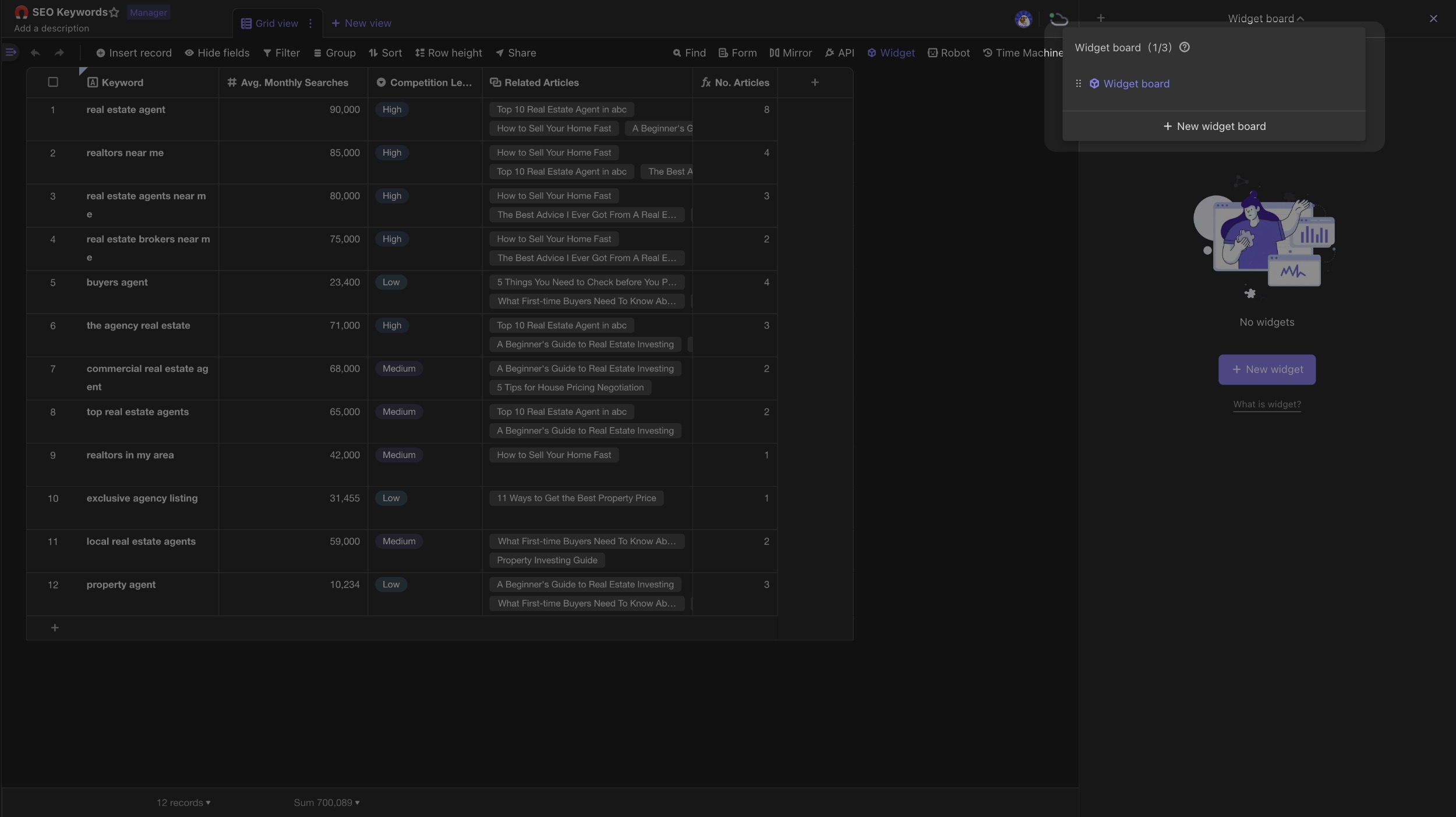 (2) Resize
To resize, hover over the bottom right corner of the widget, then click and drag.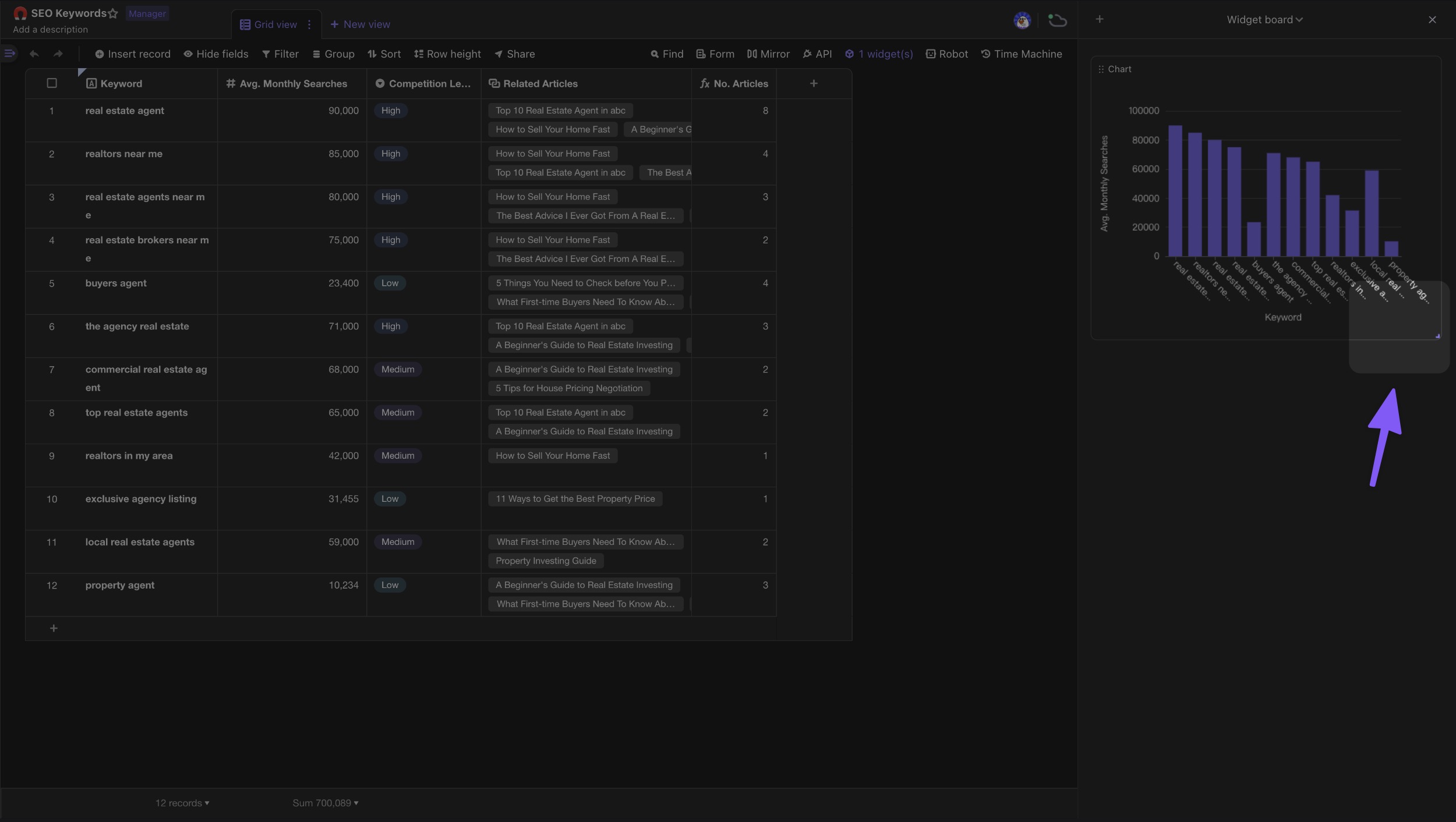 (3) Rearrange
To rearrange a widget, mouse over the widget you'd like to move, and then click and drag the drag handle in the top left corner of the widget.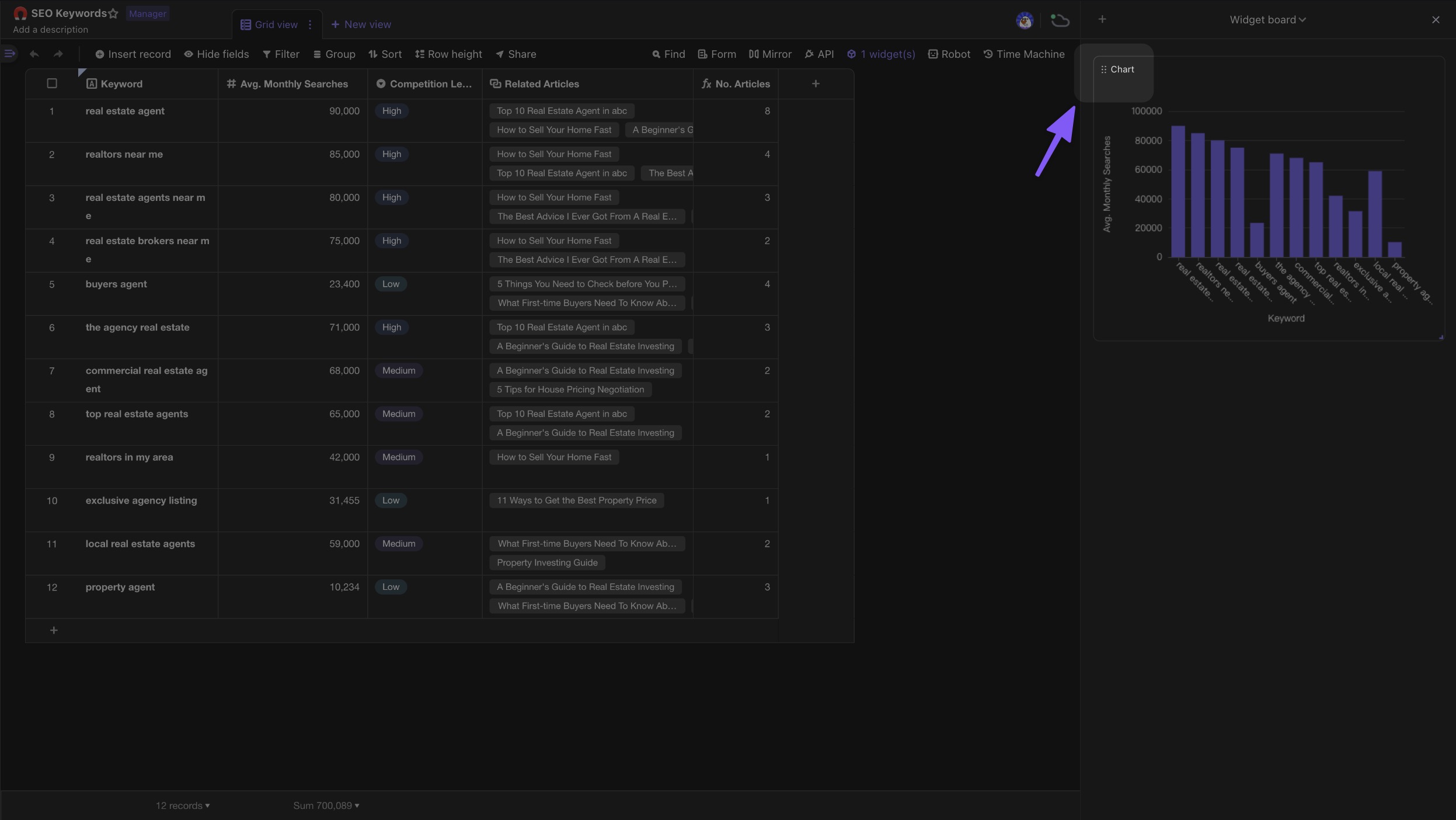 Configuring a widget​
To configure a widget, click the expand icon in the top right corner of the widget. You can change chart type, dimensions, statistics values, and chart color on the configuration panel brought up.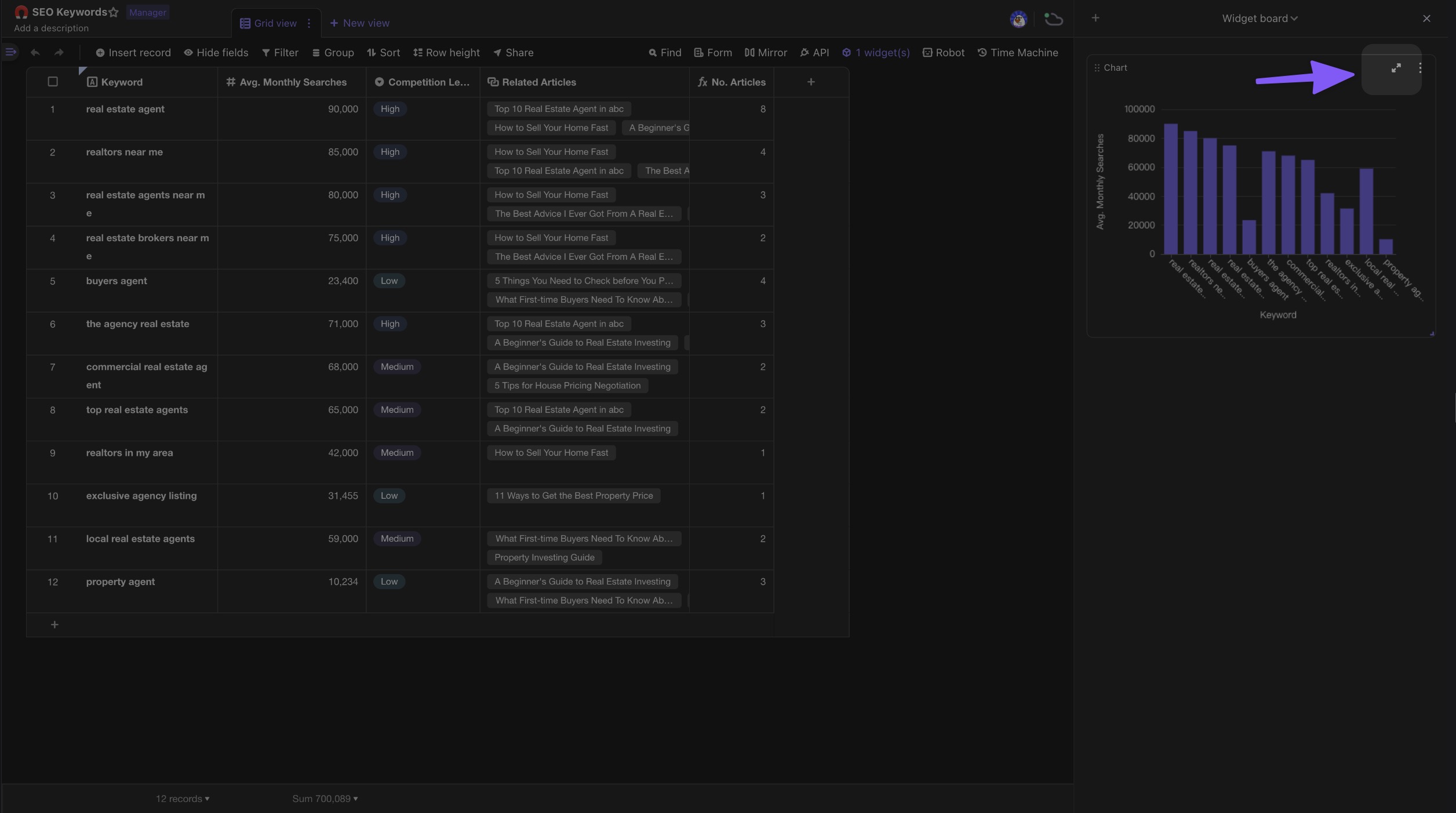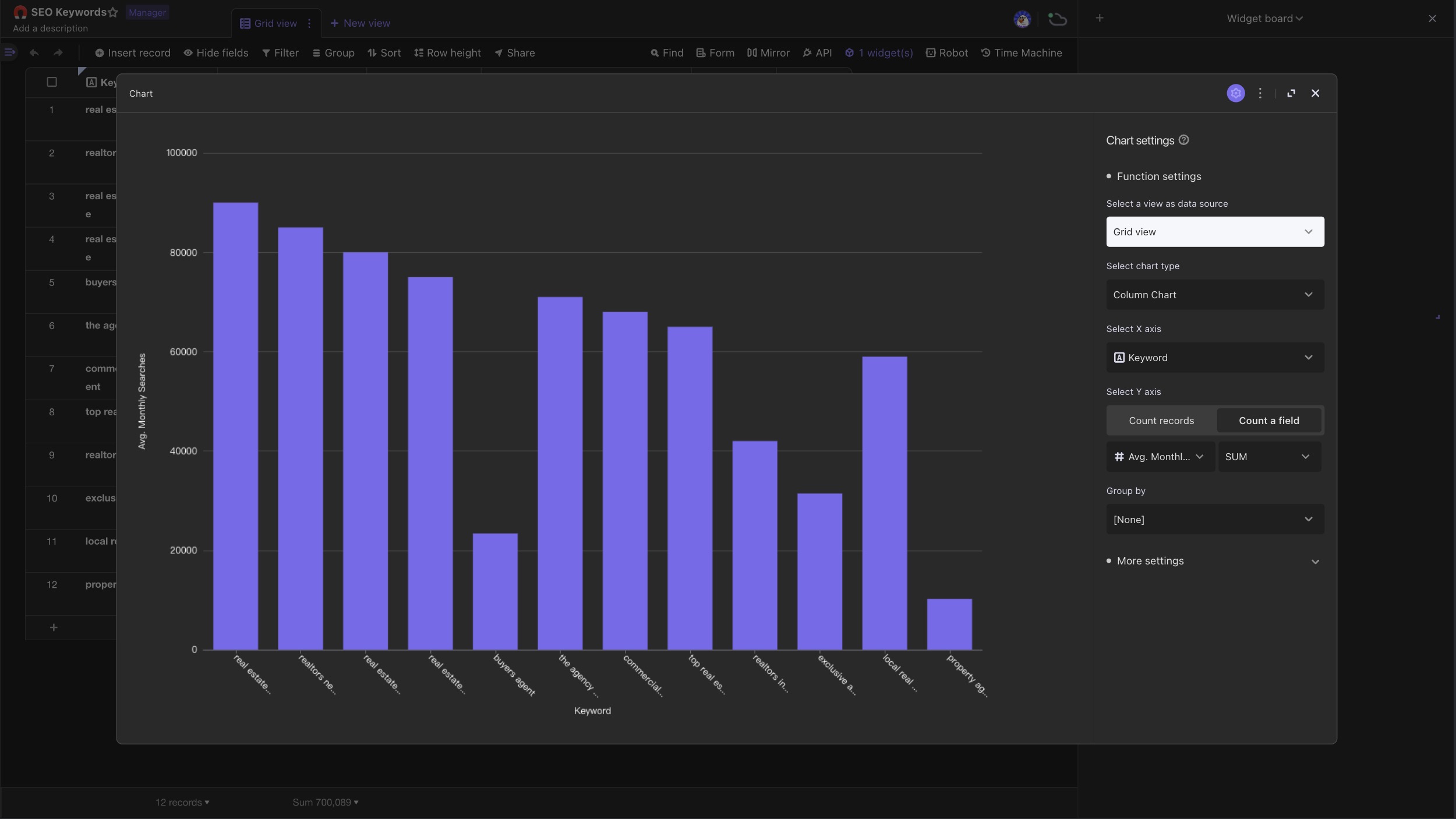 Sending to the dashboard​
You can send your widget that is created in a datasheet to particular dashboard(s).